T2 clinical endotypes – pediatric aspects
T2 clinical endotypes – pediatric aspects
The lecture describes the role of T2 inflammation in the transition from recurrent wheezing to childhood asthma, asthma exacerbations and treatment response. The impact of early life exposures is discussed in depth. Several case studies guide de leaner for understanding personalized decisions in pediatric asthma.
Speakers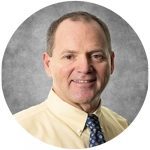 James Gern
Professor
University of Wisconsin
Modules
*To be able to access any module in the eLearning Platform you will have first to acquire them from EAACI's eShop.