Shirley Ma – Eczema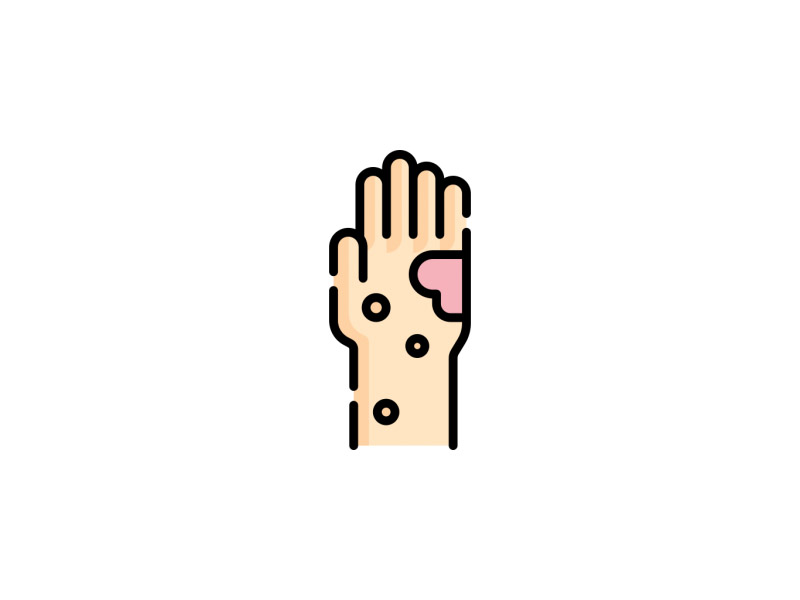 A journey through eczema

Shirley Ma, A working mother, Hong Kong (Year 2020)
I had a severe burnt according to my mom from hot congee and was admitted to hospital for several weeks at the age of two, ever since then I suffered from moderate/severe eczema throughout my life.
My parents were worried, and often took me to doctor(s) frequently when I was young and I was forced to eat tortoise paste (a form of Chinese medicine) every week. I suffered from moderate anxiety and tried to stay home whenever possible so that my schoolmates did not see me scratching.
My eczema did not get better as I aged, and I started developing moderate/severe rhinitis and eye allergy ever since I got married and moved to a new apartment. I found it difficult to sleep well at night. One afternoon, I felt very desperate at home, despite trying Chinese medicine for a year, my allergy was not turning better. My husband recommended me to search for any patient support groups, including those overseas, in order to get better community support and new treatment information for my illness. I came across Hong Kong Allergy Association (HKAA), and felt immediate relief that in such a small city, we had a community support group for allergy patients. I joined as a volunteer, and started attending some education seminars and school talks organised by the HKAA.
I learnt that there was new treatment regimen for allergy patients at one of the renowned private hospital (HKSH) in the city including allergy testing and per-lingual allergen treatment. However, this treatment was not very common at that time and some fellow allergy patients shared that the treatment was expensive and might not be very effective. As a result, I tried seek advice from nutritionists and was given some IgG testing and subsequently some supplements including probiotics, multi-vitamins and gut microbiota, with the aim to improve my allergy. I tried the supplements for a year while attending to my baby daughter, however the supplements did not help ease the vicious cycle of allergy. In addition, the burden of child care and attending to my illness were becoming very heavy.
Later on, I learnt from HKAA medical consultant that IgG testing was not reliable as a form of allergy testing, the talk was given by Dr Anson Chan, who is one of the attending doctors at HKSH. I made an appointment with Dr Chan after discussing with my husband. I was then given IgE testing on environmental allergens, after the consultation session. I was diagnosed with dust mite allergy, and felt very relieved to have the diagnosis confirmed, as all through my life, I thought this was some kind of incurable disease, and/or curse. The treatment regimen would last for three years including perlingual immunotherapy consisting of allergens from dust mite extracts.
Currently, I am at my 2nd year of per-lingual immunotherapy treatment; and I report significantly lower incidents of eczema outbreaks, in addition, the symptoms on rhinitis and eye allergy recurrent less frequently with decreased severity. The treatment helps me improve my quality of life, I was able to do household chores including tidying up clothing and cooking without fearing of eczema outbreak such as those on hands; in addition, I was able to enjoy swimming with my daughter and play with her at the beach with proper sun-shield. I also feel less tired without regular dosing of anti-histamine, such as chlorphenamine and/or cetirizine to ease the allergy symptoms.
Finally, I would like to end by saying a heartful "thank you" to HKAA, as without the support of the association, I was not aware of the latest treatment direction/information, in addition, having the chance to interact with fellow allergy patients give me the sense of support as we share the same patient pathway and understand each other's difficulties; positive encouragement is very much needed and appreciated.

*Testimonial from Hong Kong Allergy Association www.allergyhk.org